'A fundamental blow': anger over threat to BBC Introducing music discovery platform | Music
It is the nationwide network of weekly regional radio programmes and festival stages that has helped launch the careers of British superstars such as Ed Sheeran, Florence + the Machine, Celeste and Little Simz. But now, the future of BBC Music Introducing is believed to be under threat. For days, social media has been buzzing with reports that the local radio side of what the BBC calls its "platform supporting unsigned, undiscovered, and under-the-radar UK music talent" is to be scaled down, with claims that all 32 BBC Introducing presenters across the UK have been put on notice of redundancy.
A source told the Guardian that the plan was to "rationalise" the network, with a two-thirds reduction in the number of shows, which would then operate across larger regional boundaries. Such changes would greatly increase competition and reduce the amount of airtime available for individual emerging artists.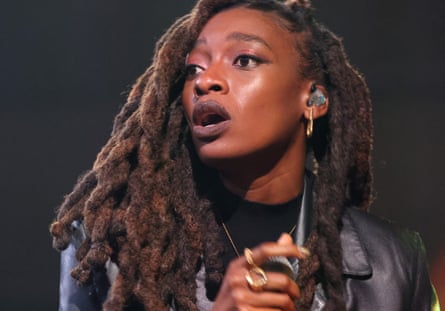 A BBC spokesperson said that a forthcoming change to local radio schedules would "not compromise the essence of BBC Introducing. We're committed to maintaining dedicated support for discovering and sharing the work of new talent at each of our 39 local radio stations. Local radio will continue to celebrate local artists and be an entry point for talent."
The spokesperson added that the BBC needed "to acknowledge the changing listening habits of audiences", and that the intention was "to reach even more people". Every local radio station has a place on BBC Sounds, which has a fixed Introducing slot featuring prominently with more content than radio schedules could ever accommodate. We also regularly feature Introducing tracks and artists on breakfast shows and that will continue too."
When asked for clarification on what this meant for the future number of BBC Introducing programmes, and whether they would broadcast on local radio or move to BBC Sounds, the spokesperson said: "There will still be programmes and these will go out on Thursdays and Saturdays but the exact locations, format and line ups haven't been confirmed yet."
Presenters have taken to social media to urge musicians and fans to share their positive experiences of the network. BBC 6 Music DJ and musician Tom Robinson – who hosts the BBC Introducing Mixtape podcast – has set up an "appreciation" page on his independent blog, urging: "If you've appreciated our network of local BBC Introducing shows across England and the Channel Islands over the last 15 years, here's a chance to say so."
Robinson said the response had been "astounding – and a little tear-jerking. They're arriving at the rate of one every few minutes. We're up to around 4,000." A comment left by Catherine Coleman summed up the feelings of many listeners: "BBC Introducing introduced me to some great bands I would potentially have never come across."
BBC Introducing was established in 2007 to support local grassroots music via a series of programmes that air every Saturday night. Emerging artists submit tracks for consideration via an online platform that receives between 4,000 and 5,000 tracks each week. Lucky hopefuls receive airplay on their regional programme – without having to pay for a radio plugger – which can lead to broadcast interviews, live sessions and slots at leading festivals: Ed Sheeran's 2011 Glastonbury debut was on the festival's BBC Introducing stage.
In 2012, the unknown 18-year old singer-songwriter George Ezra, based in Bristol, uploaded his songs to the region's BBC Introducing in the West. The subsequent airplay attracted Columbia Records, which released his 2014 debut, Wanted on Voyage. The album reached No 1 and became the UK's third best-selling of the year; it went multi-platinum, as did his 2018 album Staying at Tamara's.
As well as providing a platform for future pop superstars, BBC Introducing is also credited with nurturing the UK's independent music talent. "The regional presenters and producers are doing the job that A&R types would have done in the past in discovering new talent," said Lanterns on the Lake singer Hazel Wilde. The Newcastle band's album Spook the Herd was nominated for the 2020 Mercury prize, but Wilde thinks they wouldn't have got there without initial exposure from BBC Introducing in the North East.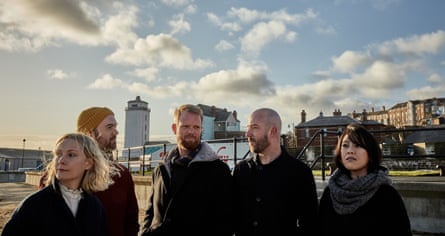 After the station played their early demos, Robinson played the group on 6 Music and invited them to perform in London – their first gig in the capital. They subsequently played on the initiative's Glastonbury stage. "We were this little band from Newcastle with no connections or money and got vital exposure," said Wilde. "Without these regional champions the music scene would be a lot poorer and less diverse. It would become even more overrun by artists with big money and connections."
Danni Brownsill at SJM Concerts, one of the UK's biggest live promoters, underscored BBC Introducing's importance to regional artists, labels and listeners. "I used to promote gigs at the Sugarmill in Stoke-on-Trent, a deprived area of low cultural engagement," she said. "The artists from there are a little marginalised anyway, but if it wasn't for BBC Introducing in Stoke – representing all of Staffordshire and Cheshire – they might not have the willingness to try and make music. The attitude might be: 'There's just no point.'"
Brownsill said that the proposed rationalisation – and much bigger catchment areas – would mean that "artists in Staffordshire and Cheshire would suddenly be competing with Manchester and Birmingham. They'd just get overlooked. What BBC Introducing does really well is that local presenters really know their local music scene. They get to know the artists personally and offer guidance and validation. There's an artist called Cathy Jain who's getting lots of attention now. Before BBC Introducing in Stoke played her, the only person who had heard her music was her dad."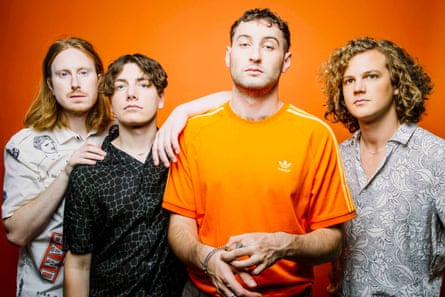 Brownsill argued that the proposed changes would further devastate the UK grassroots culture that nurtured artists she has worked with, such as Sheeran, Foals and Blossoms, while the sector is trying to recover from the pandemic. "That would have a knock-on effect and loads of talent will be missed. Obviously nobody starts off selling out arenas."
On 17 January, the Music Venues Trust released an open letter signed by the heads of 13 live music trade bodies to the chair of the BBC, Richard Sharp, stating that the proposed changes "would be a fundamental blow to the health of the entire grassroots sector … BBC Introducing has been essential in providing access routes into the industry, with local and regional opportunities available right across the country. Whatever reorganisation might be required to meet the demands of the future stability and viability of the BBC, it should not be the case that BBC Introducing is the unintended victim of those changes."
The growing furore echoes the public campaign that saved BBC 6 Music from closure in 2010. Bands including Yard Act and Field Music have voiced their support, and rock band Sea Girls – who were played on Radio 1 after uploading their first single to BBC Introducing in Kent – tweeted: "The thought of an artist missing out such a vital step sucks."