Australia news live: Kurtley Beale due in court over sexual assault allegations; Julian Leeser to address Young Liberals | Australia news
Key events
Good morning, all! It is a cracker day here in South Australia – apologies if that's not the case wherever you are. There's quite a bit going on today, as the holiday season slumber gradually lifts.
Before we wade right in, Imogen Dewey has pulled together five of the week's best stories:
Welcome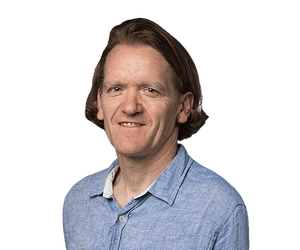 Martin Farrer
Good morning and welcome to our rolling news coverage. I'm Martin Farrer bringing you some stories making news overnight before Tory Shepherd takes over.
The Wallabies star Kurtley Beale has been charged with an alleged sexual assault in Bondi in December and is due to appear in Parramatta bail court today. Beale was suspended from all forms of the game, Rugby Australia said last night, pending the completion of the proceedings. The rugby union star was arrested on Friday afternoon in Sydney and later charged with two counts of sexually touching another person without consent, inciting another to sexually touch them without consent and sexual intercourse without consent. He was refused bail.
Liberal frontbencher Julian Leeser, a longtime advocate of Indigenous recognition and one of its strongest backers inside the Liberal party room, will criticise the Albanese government's strategy on the voice to parliament, telling the Young Liberal national convention today that Labor is "in danger of losing me" unless it fleshes out more detail around the proposal. Meanwhile, Cobble Cobble woman Allira Davis, co-chair of the Uluru Youth Dialogue, has told AAP that supporters are focusing on educating young non-Indigenous Australians about the "yes" campaign as they are a crucial to its success.
Social justice campaigner Gerry Georgatos has made more shocking claims about the mistreatment of children at Banksia Hill detention centre in Western Australia. Detainees are locked in "shocking and horrific" conditions that are further damaging already vulnerable children, a press conference for a class action against the West Australian government over the treatment of up to 500 inmates was told. He said he had witnessed "abominable and abhorrent behaviour" towards inmates and a statement by the state government that there was access to therapeutic services was untrue.
There's some good news for households this morning with Australians expected to save $230 on their electricity bills in the next financial year due to wholesale price falls recorded after Labor's market intervention. According to Treasury analysis of ASX data in December, wholesale electricity prices for 2023 fell by 44% in Queensland compared with November, writes our political correspondent Paul Karp. Prices fell by 38% in New South Wales, 32% in South Australia and 29% in Victoria. That's good news for people struggling with rising inflation and higher interest rates,