Claire Foy stalker given suspended sentence and to be repatriated to US | Claire Foy
A stalker who left the actor Claire Foy feeling "fearful" has been handed a suspended sentence and will be repatriated to the US.
Jason Penrose, 49, was sentenced to one year and 10 months' imprisonment, suspended for two years, at the Old Bailey on Friday.
In November, he pleaded guilty to stalking Foy, who played the young Queen Elizabeth in the first two series of the hit Netflix show The Crown, from August 2021 to February 2022.
He also admitted two charges of breaching an interim stalking ban order by sending a letter and a parcel to the Golden Globe winner.
Penrose was given a stalking protection order in July after sending the actor, 38, thousands of emails and turning up at her door.
On Friday, the judge David Aaronberg KC said he was still "troubled" that Penrose "may continue to be infatuated with Ms Foy", despite having been told repeatedly she wanted no contact from him.
The conditions of his suspended sentence include that he must remain under the care of a psychiatrist in the UK until his repatriation, and that he must cooperate fully with his return to the US. The court heard that he would return to Florida to live with his mother and receive further psychiatric care.
If he returns to the UK during his suspended sentence, he must notify the Metropolitan police of his arrival, telling them where he intends to stay and for how long.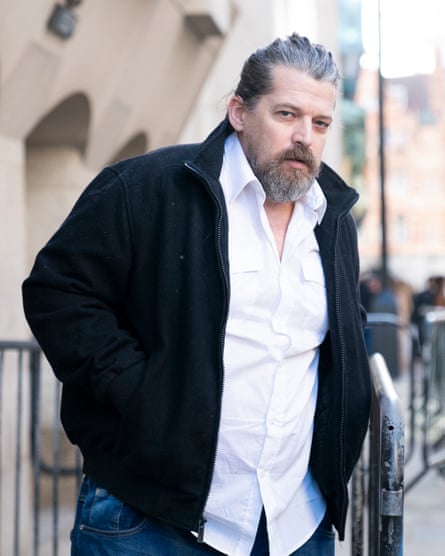 Aaronberg also imposed a restraining order banning Penrose from contacting or attempting to contact Foy directly or indirectly, and from sending any letters, gifts, parcels or packages to her. Penrose is also barred from entering the London boroughs of Camden and Islington, apart from to collect his US passport.
He is prohibited from going within 100 metres of any premises at which he knows or has reason to believe that Foy might be present.
Penrose was bearded, wearing an open-collar white shirt and dark jacket in court.
The judge said Foy had "become scared and suspicious of post she does not recognise and of her front doorbell ringing" since being stalked. He added: "She told the police she was frightened to leave her property in case you might follow her."
Quoting a statement from the actor, he said: "I feel like the freedoms I enjoyed before Mr Penrose contacted me have now gone. I view the world in a much more fearful way."
The court heard that Home Office records showed Penrose sought permission to enter the UK in October 2021 but was refused entry. The judge said there was no record of him being cleared for "lawful entry to the UK" and that he was liable to be deported had he not voluntarily agreed to return to the US.
After the sentencing, Varinder Hayre, district crown prosecutor for CPS London North, said: "Stalking is a devastating crime that can ruin the lives of victims. Victims often feel as though their lives have been invaded, which can leave a huge mark that long outlives the offending. No one should be made to feel unsafe in their home or their life.
"We take stalking cases extremely seriously and will always endeavour to prosecute this type of offending wherever the legal test is met."