Condé Nast to leave Vogue House after six decades | Condé Nast
Supermodels, celebrities and even royalty have swept though its revolving doors, but after six decades, Condé Nast, the publisher of Vogue, is moving out of its historic London offices on Hanover Square.
In an email on Wednesday, staff were told they would be relocating to the Adelphi building in Embankment, "potentially" by January 2024.
"There's no other way to say it – leaving our iconic Vogue House will be hard. After many attempts to find a way to expand and redesign the space to meet our needs, there were just too many challenges to be able to do so," the email said.
The seven-storey building, which is also the headquarters of brands including GQ and Tatler, was completed in 1958 and is owned by the Church of England.
It has become synonymous with the fashion industry and on any given day tourists can be seen taking photos outside.
It is where Anna Wintour kickstarted her fashion career, supermodels including Kate Moss and Linda Evangelista have sauntered through its corridors, and in 1991 Diana, Princess of Wales was papped leaving with Nicholas Coleridge, then a Condé Nast executive.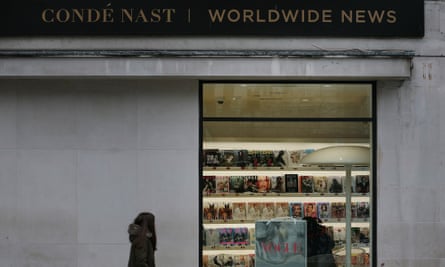 Writing about the news of its closure on his Instagram, Coleridge said: "It is like the ravens leaving the Tower of London or the apes leaving the Rock of Gibraltar."
In 2013 the building made headlines when a miniature long-haired dachshund nicknamed Tatler Alan died in a freak accident. According to insiders, the resident office dog got caught in the revolving doors, and despite the efforts of firefighters, it did not survive.
The office move follows the news that Vogue is to reduce its print issues to 10 a year. The magazine first disembarked from its regular monthly schedule in 2020, dropping to 11 issues when it combined its June and July issues into one.
Its most recent issue starring the actor Florence Pugh is simply entitled the "winter" issue.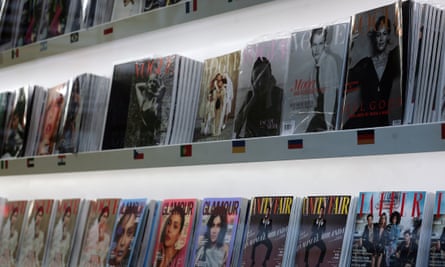 There has been a round of restructuring changes at Condé Nast, with brands such as Glamour focusing on a digital-only model.
Privately owned, in February 2022 the company revealed that it had generated almost $2bn in revenue in the previous year. An insider revealed to Axios in August 2022 that it was expecting to exceed that figure in the following year, crediting a continued growth in its advertising business.