David Carrick sacked from Metropolitan police for gross misconduct | UK news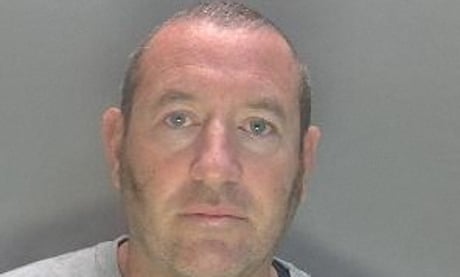 PC David Carrick has been sacked from the Metropolitan police for gross misconduct.
Carrick, 48, who was suspended from the force and held in custody after he was arrested for rape in October 2021, did not attend the hearing in Earl's Court, west London, which lasted an hour and 45 minutes.
The Met said his pay was stopped and an accelerated misconduct process was launched after he first entered guilty pleas to 43 charges in December.
Tuesday's hearing was due to be held in private because Carrick still faced trial but was then opened to the media to watch on screens in a nearby building after he pleaded guilty to the remaining six counts at Southwark crown court on Monday.
Assistant Commissioner Louisa Rolfe said she was in no doubt Carrick's actions amounted to gross misconduct and said he should be dismissed from the Met without notice.
She acknowledged the "courage and suffering" of Carrick's victims, adding: "This is a sickening and horrific case with far reaching consequences for policing. I truly hope to never see its like again."
Carrick has now admitted 49 charges, including 24 counts of rape against 12 women over an 18-year period.
Hywel Jenkins, counsel for the appropriate authority, Met Commissioner Sir Mark Rowley, said: "These offences were heinous, targeted and deliberate."
Jenkins said the impact on his victims and their families could be "summed up in one word – catastrophic".
He added: "It has been said already by those in authority in the police service that policing has taken a step backwards as a result of these convictions", which he described as involving an "intimidation and degradation of women".
Jenkins told the hearing that the allegation of gross misconduct related to his guilty pleas at the Old Bailey on 13 December last year to 43 charges, including 20 counts of rape.
"We say by virtue of the conduct set out above, that is the convictions outlined, we allege PC Carrick behaved in a manner which brings discredit on the police service and or undermines public confidence in policing and we further allege that conduct amounts to gross misconduct," he said.
Jenkins said the standard of professional behaviour breached was "discreditable conduct".
The hearing was told Carrick was served with misconduct papers on 22 December but declined to respond.
PC Andy Swift, a Police Federation representative, said he was attending the hearing by Microsoft Teams as an observer and made no representations on behalf of Carrick, who did not attend and did not have legal representation.