'Dirty wee torturers': Northern Irish man tells of British army abuse during Troubles | Northern Ireland
Jim Auld was so tortured by British army interrogators during the Troubles that he tried to kill himself. He survived but has never seen a counsellor or psychologist or psychiatrist, and never will.
"I don't trust them that it wouldn't end up in a paper somewhere. I don't want the torturers learning from me so they can improve their techniques," he said last week.
In a life scarred by fear, that is Auld's final dread: that his ordeal in 1971 as one of Northern Ireland's "hooded men" could end up in a scientific paper that helps British and other security forces refine torture methods.
That may sound like paranoia but Auld and 13 other men were singled out as guinea pigs for special interrogation techniques that were replicated by British and US interrogators in Iraq and Guantanamo Bay. "It was so similar to what we went through," said Auld, in an interview at his Belfast home.
More than half a century has passed since troops spirited Auld, then a 20-year-old dental assistant, to a secret facility at Ballykelly, County Derry, but the aftermath is still playing out.
A UK supreme court ruling in 2021 raised hopes that the Police Service of Northern Ireland would investigate the torture allegations. But the UK government's "legacy" bill is expected to extinguish any chance that this, or other unresolved Troubles cases, will be investigated.
Auld, now a 72-year-old grandfather, is not interested in an official apology or compensation. "They can stick any compensation up their arse. And I couldn't care less if they're forced into making an apology because that's no reflection on what they will do next week."
What Auld wants is a howl of public outrage, however belated, over what happened to him and the other men, a howl that shames their tormenters and shames the government into not repeating such abuse.
"I'm sure the people who were involved in it told their families they were doing great things for the British state, but they were just dirty wee torturers. I want their families to know what they did so they suffer shame and humiliation."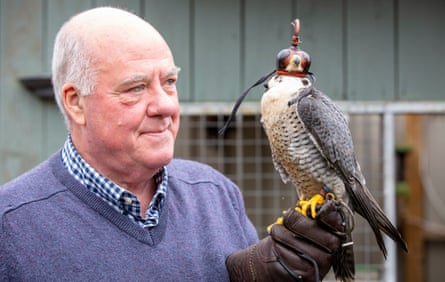 That is why Auld has revisited his trauma in interviews for a new podcast, a forthcoming BBC documentary and this article. Several other of the nine surviving hooded men have also spoken out.
Sam Collyns, who co-directed the documentary with Tom Besley, said: "It isn't a footnote in the history of the Troubles but is something which has much wider significance. And it remains current."
In 1971 the Troubles were nearing their height. The army was struggling to contain riots and paramilitary violence. In August, troops interned hundreds of suspects – mostly nationalists and Catholics – at Long Kesh, a camp outside Belfast.
Fourteen – Auld, Pat Shivers, Joe Clarke, Michael Donnelly, Kevin Hannaway, Paddy Joe McClean, Francis McGuigan, Patrick McNally, Sean McKenna, Gerry McKerr, Michael Montgomery, Davy Rodgers, Liam Shannon, Brian Turley – were brought to the secret compound at Ballykelly. They were hooded, so they did not see it, and were unaware of each other.
A doctor examined Auld and declared him fit for interrogation. For at least seven days and nights he was subjected to what became known – in reports by Amnesty International and other organisations – as the five techniques: the stress position, hooding, white noise, deprivation of sleep and little food and drink. When Auld moved from the stress position he was beaten. Occasionally the hood was removed and lights were shone into his eyes.
Several of the men, including Auld, were bundled on to a helicopter and thrown out, thinking they were high up. They were a few feet from the ground.
Auld assumed he would eventually be killed so tried to end his suffering by hurling himself at heating pipes to break his neck. "But I just hurt my head. That, for me, was the worst because I couldn't die. That sense of helplessness and isolation was horrendous."
Auld was eventually transferred to a prison, then a mental health hospital, before returning home. He was not charged with any offence.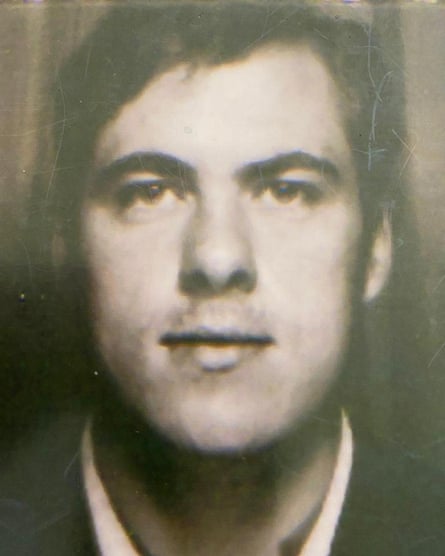 In a case taken by the Irish government, the European court of human rights ruled in 1978 that the treatment of the "hooded men" was inhuman and degrading but not torture. Auld received £16,000 in compensation. After 9/11 the Bush administration cited the ruling to defend its "enhanced interrogation" policy.
Auld's decision to shun psychological help exacted a price, but he built a life, he said. After a decade working on ferries and cargo ships – a way to escape Northern Ireland – he joined the Samaritans, worked with conflict-resolution organisations and raised a family.
Attempts to prosecute the interrogators and expose government policymakers zigzagged through the courts. In 2014 the police discontinued an investigation into the men's treatment. In 2021 the supreme court said their ordeal, by contemporary standards, was torture and that the police decision to drop the investigation was "irrational".
Auld is distressed that his experience was replicated at Abu Ghraib and other places – and may still be happening – without public outcry. "Nobody seems to care about it. People are turning a blind eye."
He finds solace in his peregrine falcon, whom he takes hunting in the woods, and his family. "I'm OK. I've been married 50 years. I have kids and grandkids. I don't need any other closure."