Fears mount over safety of two missing Mexican environmental activists | Mexico
Fears are mounting for the safety of two missing Mexican land rights activists after their vehicle was found ridden with bullet holes.
Ricardo Arturo Lagunes Gasca, a human rights lawyer and environmentalist and Antonio Díaz Valencia, leader of the Aquila Indigenous community in Michoacán, were last seen on Sunday evening travelling toward the neighbouring state of Colima after attending an anti-mining community meeting.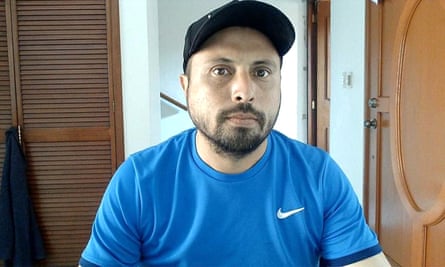 Lagunes, 41, and Díaz, 71, are presumed to have been abducted after the white Honda pickup truck was found abandoned on the side of a highway.
Lagunes, a high-profile environmental and land rights lawyer who has faced multiple death threats over the years, is representing the Aquila community against mining operations which have generated a myriad of environmental, health and social harms.
His sister told local reporters that her brother had been involved in human rights work since the age of 15. "In Aquila, he was accompanying the community members in negotiations with the mining company. There was a lot of tension with local elections and it is in that climate that they disappeared."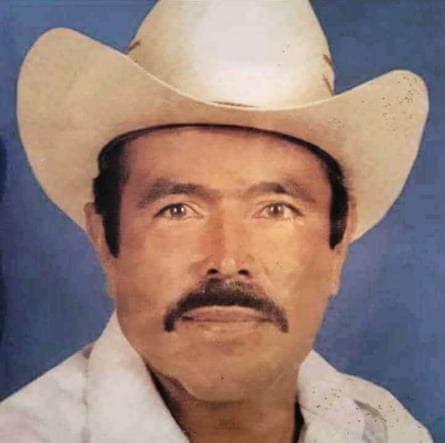 Alerts have been issued by the state missing people units after dozens of rights groups, colleagues and relatives demanded authorities take urgent action to find the two men.
Thousands of people have signed a petition calling on authorities to rescue the men amid fears that it could already be too late.
Mexico is one of the most dangerous countries in the world for environmental and land rights defenders, where criminal groups and corrupt officials threaten and attack communities with almost total impunity. In 2021, 54 land rights defenders were murdered and 19 others disappeared, according to Global Witness, the international watchdog that tracks violences linked to energy, mining and other extractive projects.
President Andrés Manuel López Obrador has repeatedly berated human rights defenders – and others critical of his policies – during his daily press conferences, which critics say has fomented a culture of hostility and violence towards civil society leaders.
"With 95% impunity in Mexico and a president that criticises and belittles human rights defenders, people do their jobs knowing that they or somebody they love could be the next victim," said Gretchen Kuhner, director of the Institute for Women in Migration. "Ricardo is a highly esteemed defender who has worked on both migration and environmental issues in Mexico for more than a decade so the entire sector is waiting desperately for information and praying that he and Antonio are safe."
Lagunes had previously helped Indigenous communities in the states of Chiapas, Oaxaca, Yucatán and Campeche win legal land battles, and also worked on defending migrants and refugees.
Amnesty International urged Mexican authorities to conduct an immediate investigation taking into account the men's work as land defenders.