First Thing: China population falls for first time in more than 60 years | US news
Good morning.
China has entered an "era of negative population growth", after figures revealed a drop in the number of people for the first time since 1961.
The country had 1.41175 billion people at the end of 2022, compared with 1.41260 billion a year earlier, the National Bureau of Statistics said on Tuesday, a fall of 850,000. It marked the beginning of what is expected to be a long period of population decline, despite government efforts to reverse the trend.
Speaking on the eve of the data's release, Cai Fang, the vice-chair of the agriculture and fural affairs committee of the National People's Congress, said China's population had reached its peak in 2022, much earlier than expected. "Experts in the fields of population and economics have predicted that by 2022 or no later than 2023, my country will enter an era of negative population growth," Cai said.
China's government has for several years been scrambling to encourage people to have more children, and stave off the looming demographic crisis caused by an ageing population. Some provinces or cities have announced cash payments to parents who have a second or third child. Last week the city of Shenzhen announced financial incentives that translate into a total of 37,500 yuan ($5,550) for a three-child family.
Why are people resistant to having bigger families? Online, some Chinese people were unsurprised by the announcement, saying the social pressures driving the low birthrate remained. "Housing prices, welfare, education, healthcare – reasons why people can't afford to have children," said one commenter on Weibo. "Now who dares to have children? Housing prices are so expensive, no one wants to get married and even fall in love, let alone have children," said another.
Democratic plans to overhaul primary process hit a fresh snag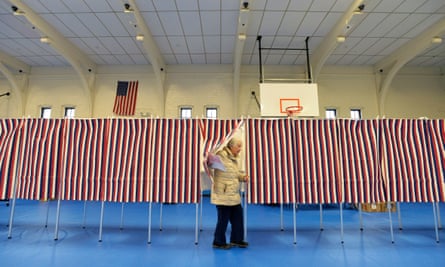 The Democratic party's rationale for shaking up its presidential primary process was fairly straightforward: the current system is dominated by two predominantly white states who vote first, giving people of color little say in choosing the potential next president.
Facing fuming New Hampshire officials, however, and a Georgia Republican party happy to meddle in Democrats' plans, the Joe Biden-led effort to make things more equitable looks increasingly in peril.
New Hampshire, which has held the first presidential primary for decades, is particularly unyielding, raising the prospect of a rogue vote taking place in the state.
The Democratic National Committee approved a new primary schedule in December 2022, which would introduce the most significant changes to the way a potential president is selected in decades.
What do the Democratic party want to do? Democrats want South Carolina, a more racially diverse state than Iowa and New Hampshire, to have first say in whom the Democratic party should nominate for president. The proposal would mean New Hampshire would vote a week later, along with Nevada, while Georgia – another racially diverse state, and one that was crucial to Biden's 2020 victory and the Democrats' successful holding of the Senate in 2022 – would go next.
California rainstorms 'among the most deadly disasters in our history'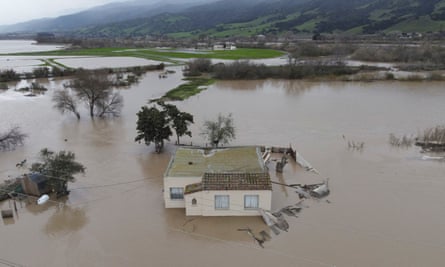 As more dangerous storms bear down on California, the state is only just beginning to grapple with the destruction and death left by weeks of extreme weather that wreaked havoc in nearly every region from the northern coast to Los Angeles.
The series of storms that have pummeled California since late December have killed at least 19 people, brought hurricane-force winds that toppled trees and power lines, cutting energy to thousands, and flooded roads and rivers, covering swaths of land in dense mud and debris that stretches for miles. Entire communities have been forced to evacuate from their homes while road closures and power disruptions left some rural regions isolated and almost cut off from the outside world.
Authorities are still documenting the toll of the disaster, an effort that has been hampered by another onslaught of storms. Biden has approved emergency declarations from 41 of California's 58 counties.
"These storms are among the most deadly natural disasters in the modern history of our state," Nancy Ward, the director of the governor's office of emergency services, said at a briefing on Friday.
What are the experts saying? "This has been a deadly storm sequence. The damage will probably be at least in the hundreds of millions if not higher before all is said and done," the climate scientist Daniel Swain said. "And the disruption to people, even people who have stayed relatively safe – there are a lot of folks who have been without power and without road access to where they live for a long time."
In other news …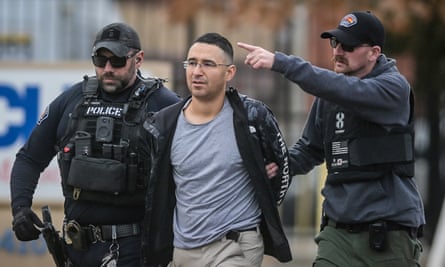 Stat of the day: Despite net zero pledges, banks have invested $270bn in fossil fuels, study finds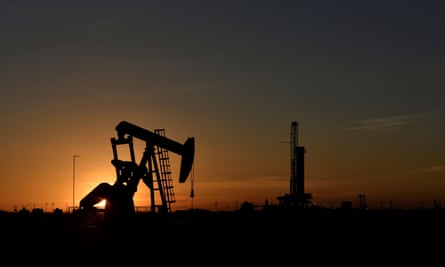 Banks and finance institutions that have signed up to net zero pledges are still investing heavily in fossil fuels, research has shown, leading to accusations they are acting as "climate arsonists". The UK boasted at Cop26 that 450 organizations in 45 countries with assets of more than $130tn had signed up to GFANZ, to align their investments with the goal of limiting global temperature rises to 1.5C above pre-industrial levels. But its members have poured hundreds of billions into fossil fuels since then, according to data compiled by the pressure group Reclaim Finance. At least 56 of the biggest banks in the net zero banking alliance grouping have provided $270bn to 102 fossil fuel companies for their expansion.
Don't miss this: How do you say the word 'sun' in Cree? It starts with learning respect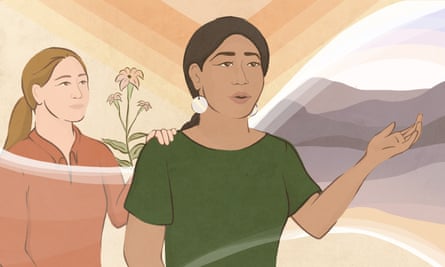 According to the UN, an Indigenous language is lost every two weeks. Unesco has designated this the decade of Indigenous languages. Successful revitalization efforts are crucial because language is the underpinning of culture. Without language, there are no ceremonies. Entire cultures vanish if the people within them can no longer express their identity. This most devastating loss is a direct result of colonization, primarily by European settlers over the last few centuries. With every required English class, every tax code, every Eurocentric approach to our society, from education to governance, colonization is perpetuated. And languages continue to disappear.
Climate check: Warning of unprecedented heatwaves as El Niño forecast to return in 2023
The return of the El Niño climate phenomenon this year will cause global temperatures to rise "off the chart" and deliver unprecedented heatwaves, scientists have warned. Early forecasts suggest El Niño will exacerbate extreme weather, making it "very likely" the world will exceed 1.5C of warming. The hottest year in recorded history, 2016, was driven by a powerful El Niño. This year is forecast to be hotter than 2022, which global datasets rank as the fifth or sixth hottest on record. But El Niño occurs during the northern hemisphere winter and its heating effect takes months to be felt, meaning 2024 is more likely to set a new global temperature record.
Last thing: Berlin fashion spoof causes chaos as Adidas denies involvement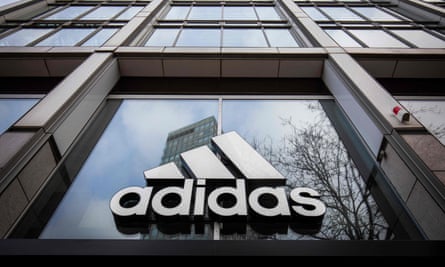 Adidas has had to deny it appointed a former Cambodian union leader as its new co-chief executive as a spoof launch event at Berlin fashion week caused confusion in the fashion world. A press release, written by the activist duo The Yes Men and sent from a fake Adidas email address, announced a "revolutionary plan" for the sportswear brand, designed to "own the reality" of working conditions in the south-east Asian factories where many of its clothes are made. This was to be underlined by a new "realitywear" product range, supposedly curated by the rapper and producer Pharrell Williams, consisting of garments "upcycled from clothing worn non-stop for six months by Cambodian workers who are owed wages withheld during the pandemic".
Sign up
First Thing is delivered to thousands of inboxes every weekday. If you're not already signed up, subscribe now.
Get in touch
If you have any questions or comments about any of our newsletters please email newsletters@theguardian.com