First Thing: Ukraine's interior minister killed in helicopter crash | US news
Good morning.
Fifteen people including Ukraine's interior minister and other senior officials were killed when a helicopter crashed outside Kyiv in the town of Brovary, the national police chief said.
The governor of the Kyiv region said earlier today that a helicopter crashed near a nursery and a residential building. Children were among the dead and injured, officials said.
Ukraine's national police chief, Ihor Klymenko, said in a statement that the helicopter was carrying Ukraine's minister of internal affairs, Denys Monastyrskiy, as well as eight others. Klymenko said Monastyrskiy's deputy minister, Yevhen Yenin, and the state secretary, Yuriy Lubkovych, also died in the crash.
What has Volodymr Zelenskiy said about the tragedy? Writing on Telegram, Ukraine's president said: "Today, a terrible tragedy occurred in Brovary, Kyiv region. A state emergency services helicopter crashed, and a fire broke out at the crash site … 25 people were injured, including 10 children. As of this minute, three children died. The pain is unspeakable. The helicopter fell on the territory of one of the kindergartens."
George Santos reportedly to be seated on two House committees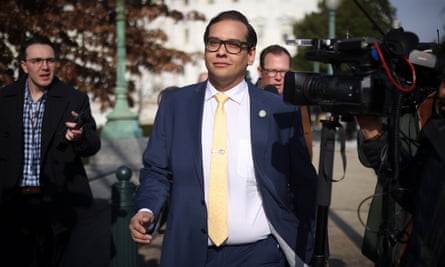 George Santos – the New York Republican congressman under local, state, federal and international investigation over his largely made-up résumé, suspect campaign finances and potentially criminal aspects of his personal history – has been reportedly given two committee assignments, after the Republican speaker of the House pledged that he would "get seated on committees".
Santos has reportedly been assigned to the small business committee and the science, space and technology committee, multiple news outlets reported.
The House speaker, Kevin McCarthy, has continued to deflect growing bipartisan calls for Santos to resign, which have come from Republicans in New York's third congressional district and on Capitol Hill from senior Democrats.
Instead, McCarthy and other Republicans have said the New York fabulist should be subject to a House ethics process the party is trying to gut. McCarthy must govern with a narrow majority, 222-213. Earlier this month, Santos supported McCarthy through 15 votes for speaker.
What else is happening in US politics? Republican lawmakers across the country have already filed dozens of bills that would restrict voting, including proposals in Texas that would increase criminal penalties on people who violate voting laws and enact a new law enforcement unit to prosecute election crimes.
FBI's opposition to release of Leonard Peltier driven by vendetta, says ex-agent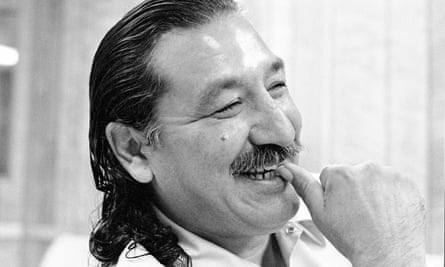 The FBI's repeated opposition to the release of Leonard Peltier is driven by vindictiveness and misplaced loyalties, according to a former senior agent close to the case who is the first agency insider to call for clemency for the Indigenous rights activist who has been held in US maximum security prisons for almost five decades.
Coleen Rowley, a retired FBI special agent whose career included 14 years as legal counsel in the Minneapolis division where she worked with prosecutors and agents directly involved in the Peltier case, has written to Joe Biden making a case for Peltier's release.
"Retribution seems to have emerged as the primary if not sole reason for continuing what looks from the outside to have become an emotion-driven "FBI Family" vendetta," said Rowley in the letter sent to the US president in December and shared exclusively with the Guardian.
Rowley added: "The focus of my two cents leading to my joining the call for clemency is based on Peltier's inordinately long prison sentence and an ever more compelling need for simple mercy due to his advanced age and deteriorating health."
"Enough is enough. Leonard Peltier should now be allowed to go home."
Why is he in prison? Peltier, an enrolled member of the Turtle Mountain Chippewa tribe and of Lakota and Dakota descent, was convicted of murdering two FBI agents during a shootout on the Pine Ridge reservation in South Dakota in June 1975. The 1977 murder trial and subsequent parole hearings were rife with irregularities and due process violations including evidence that the FBI had coerced witnesses and withheld and falsified evidence. He has always denied shooting the agents.
'A little off his rocker': jurors grilled over views of Elon Musk for shareholder trial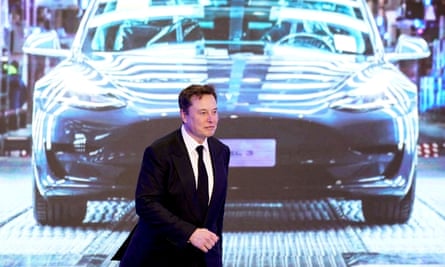 The shareholder case against the Tesla CEO, Elon Musk, got off to a slow start yesterday as potential jurors who variously described the controversial tech billionaire as "narcissistic", "unpredictable", "a little off his rocker", "a genius" and "another arrogant rich guy" were questioned about their impartiality by the judge.
But by the end of the day nine jurors had been selected to sit on the jury for the San Francisco trial, which hinges on whether Musk cheated investors of "billions" by asserting in 2018 tweets that he had "secured" financing to take the electric automaker private.
Opening arguments will begin on Wednesday.
The lawsuit seeks damages for shareholders who bought or sold Tesla stock in the days after Musk's tweets on 7 August 2018. The shareholders have not specified the damages, but said Musk's tweets cost investors "billions".
What was the impact of his tweets? Musk's 2018 tweets fueled a rally in the company's stock price that abruptly ended a week later after it became apparent that he did not have the funding for a buyout after all. Investors then sued him, saying that Tesla shares would not have swung so widely in value if he had not dangled the prospect of buying the company for $420 a share.

What is Musk's defence? The billionaire, who may end up providing testimony in the trial, maintains that he believed he had locked up financial backing for the buyout during meetings with representatives from Saudi Arabia's Public Investment Fund.
In other news …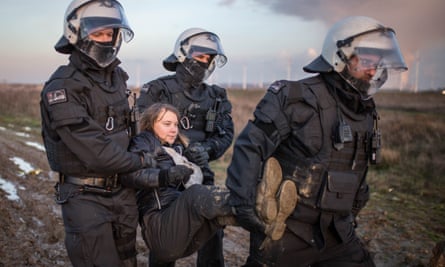 Don't miss this: Outlook? Terrifying – TV weather presenters on the hell and horror of the climate crisis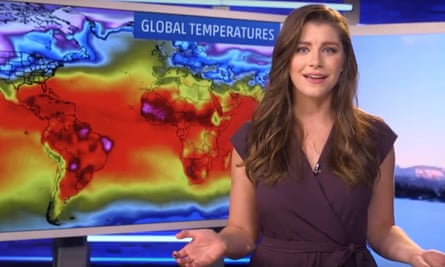 I'm talking to four weather presenters and meteorologists about what it is like to have a front row seat at the worst show in the world: the climate crisis, writes Sam Wollaston. A large part of the job for Kait Parker, a meteorologist and climate reporter for IBM's The Weather Channel is warning of danger. "You constantly question: am I doing this well enough? Am I saving lives with this information? When you add a threat multiplier like climate change to those already dangerous storms, how do I communicate this greater risk? You question whether you are doing it effectively, because it feels as if lives depend on whether you do it well or you fail at it."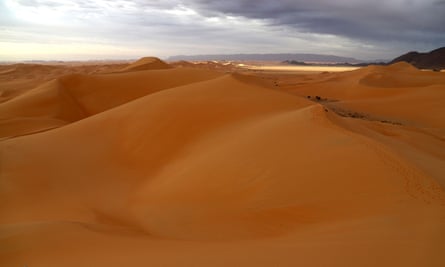 Dust that billows up from desert storms and arid landscapes has helped cool the planet for the past several decades, and its presence in the atmosphere may have obscured the true extent of global heating caused by fossil fuel emissions. Atmospheric dust has increased by about 55% since the mid-1800s, an analysis suggests. And that increasing dust may have hidden up to 8% of warming from carbon emissions. "We've been predicting for a long time that we're headed toward a bad place when it comes to greenhouse warming," said Jasper Kok, an atmospheric physicist at UCLA who led the research. "What this research shows is that so far, we've had the emergency brake on."
Last Thing: World's oldest known person, French nun Lucile Randon, dies at 118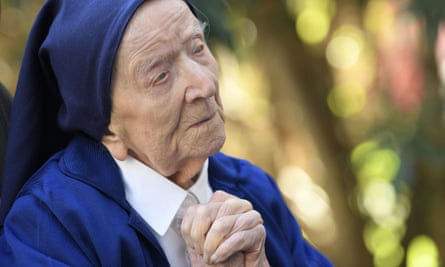 The world's oldest known person, the French nun Lucile Randon, has died aged 118, a spokesperson has said. Randon, known as Sister Andrée, was born in southern France on 11 February 1904, when the first world war was still a decade away. She died in her sleep at her nursing home in Toulon. In 2021, she survived a bout of Covid-19 after the virus swept through the nursing home where she lived, killing 10 other residents. Asked if she was scared to have Covid, the nun told France's BFM television: "No, I wasn't scared because I wasn't scared to die … I'm happy to be with you, but I would wish to be somewhere else – join my big brother and my grandfather and my grandmother."
Sign up
First Thing is delivered to thousands of inboxes every weekday. If you're not already signed up, subscribe now.
Get in touch
If you have any questions or comments about any of our newsletters please email newsletters@theguardian.com