'Heads in the sand': code of silence in Sicilian town that sheltered mafia boss | Mafia
It is hard to believe that in the small Sicilian town of Campobello di Mazara, where everyone knows each other and their secrets, no one thought to inquire after the identity of the man who had turned up out of the blue, with no known family or friends, over a year ago.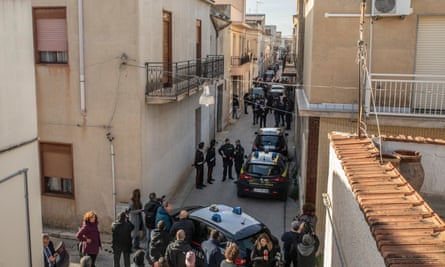 Impeccably dressed in designer clothes, he could be seen drinking an espresso at the local cafe on most mornings, dining in a pizzeria, strolling the streets, shopping, and cordially greeting his neighbours.
That is until Monday, when he was arrested coming out of a clinic in Palermo and revealed to be Matteo Messina Denaro, the last godfather of the Sicilian mafia and the world's most wanted mob boss.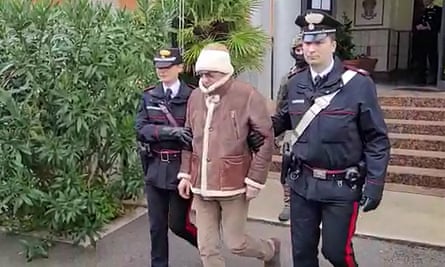 There is a Sicilian proverb that roughly translates as: "He who speaks little, will live a hundred years." It refers to the code of silence, the first rule of the mafia, which for three decades protected Denaro and dozens of other mafia bosses before him.
"I cannot deny feeling great bitterness and a lot of disbelief in having learned that Matteo Messina Denaro lived right in Campobello," said the town's mayor, Giuseppe Castiglione. "Unfortunately, there are citizens here who have chosen to put their heads in the sand."
According to mafia informers and prosecutors, Denaro, nicknamed Diabolik or U Siccu (the skinny one), holds the key to some of the most heinous crimes perpetrated by the Sicilian mafia, including the bomb attacks in 1992 that killed the anti-mafia magistrates Giovanni Falcone and Paolo Borsellino and the killing in 1996 of Giuseppe Di Matteo, the 12-year-old son of a mobster turned state witness who was strangled and dissolved in acid. In 2002, he was convicted and sentenced in absentia to life in prison for having personally killed or ordered the murders of dozens of people.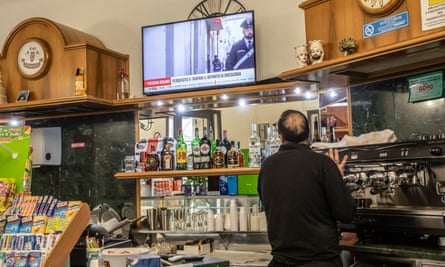 Before being arrested as he came out of a well-known private clinic in the Sicilian capital, where he was being treated for a tumour, Denaro – who once claimed "I filled a cemetery, all by myself" – had been in hiding since 1993. Year after year, Italian investigators relentlessly seized his businesses and arrested more than 100 of his confederates, including cousins, nephews and his sister, scorching the earth around him.
But every time investigators seemed to get closer to their target, Denaro would again fade away, disappearing and reappearing around the world. Former mobsters claimed to have seen him in Spain, England, Germany and South America. It is not yet known what he did in those 30 years and which countries he visited. However, it is certain that in early 2021 he decided to move to his Sicilian stronghold in the province of Trapani, hiding out in Campobello, five minutes from his home town of Castelvetrano and 11 minutes drive from his mother's house.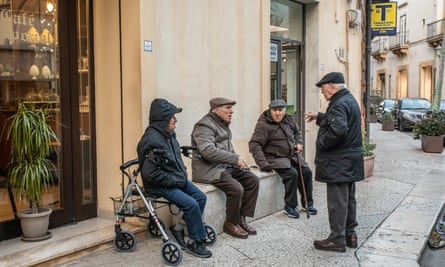 He bought a modest apartment not far from the town centre, about two miles from the sea on the south-western coast of Sicily, where the carabinieri police on Thursday said they found a poster of Francis Ford Coppola's film The Godfather, featuring the face of Marlon Brando as Vito Corleone.
The flat's deeds were in the name of Andrea Bonafede, whose identity was taken by Denaro while he was a fugitive.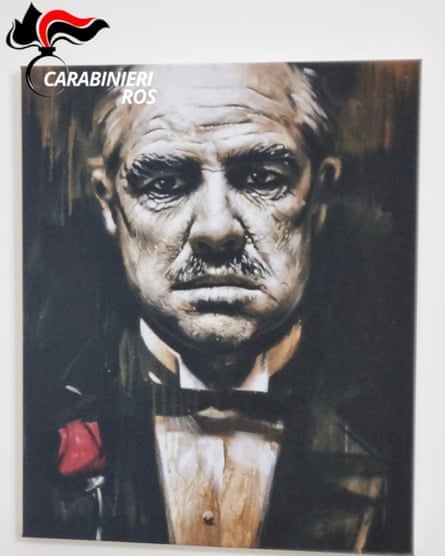 "I saw him at the bar, every now and then, in the morning," said Piero Indelicato, a neighbour. "He seemed like a friendly person. But I never imagined he could be the boss, Denaro."
Another neighbour said: "I didn't know who he was. Why should I have suspected anything? For me, he was a gentleman who said 'good morning and good evening."
With police from around the world trying to track him down, Denaro was living like a free man in Campobello – a Sicilian echo of Osama bin Laden's final years in Abbottabad, Pakistan, his home for five years before he was killed in a raid by US forces in 2011.
"I didn't know who he was,'' said the owner of a cosmetics shop on the corner by Denaro's apartment. "I don't recall seeing him here. Maybe I saw him somewhere in town."
Maurizio De Lucia, the chief prosecutor of Palermo, has his suspicions.
"There are more than a few questions regarding the fact that someone like Denaro could have gone unnoticed in Campobello," he said. "But we knew people weren't going to race to give us information … "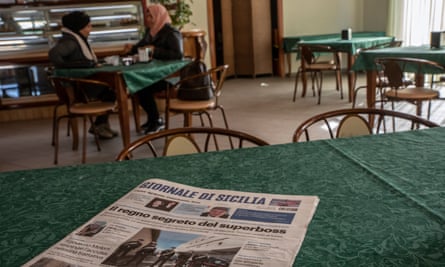 Investigators say Denaro was protected by politicians and entrepreneurs during his 30 years on the run. But he was also protected by omertà, the code of behaviour in communities across southern Italy that places importance on silence in the face of questioning by authorities or outsiders, often reflecting a lack of trust towards institutions of the state.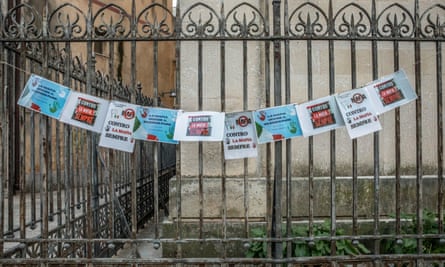 For 14 years, Giacomo Di Girolamo, a Sicilian journalist and author of a biography on Denaro called The Invisible, started his daily radio show on Rmc 101 by asking the question: "Matteo, where are you?"
Di Girolamo, born and raised on the same land as Denaro, knows what it means to live in places under the shadow of the mafia.
"People are resigned," he said. "The mafia in these parts has operated as a welfare state. When the bosses were arrested, the state didn't fill that void and people lost faith in the authorities. In a place like Campobello – population 10.000 – there are around 50 people celebrating Denaro's arrest. Dozens more people fear being arrested for protecting him. And then there are the remaining 9,000 inhabitants who are quite simply resigned to living in an area abandoned by the Italian state."
Denaro had apparently kept up his luxurious lifestyle. Police found designer clothes, expensive shoes, perfumes and ties by Yves Saint Laurent in his house on Monday night.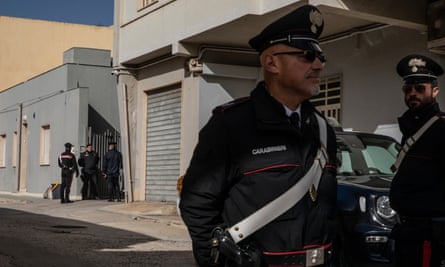 On Wednesday, police also uncovered a possible secret bunker suspected of being used by the mobster in another apartment, not far from the first. The entrance to the bunker was concealed by a closet full of clothes. Investigators said they found emeralds, diamonds and other gemstones there.
On Tuesday, Denaro was moved to a maximum-security prison in the central Italian city of L'Aquila, where his cancer treatment will continue. Prosecutors have placed at least four people under investigation after his arrest, including two doctors.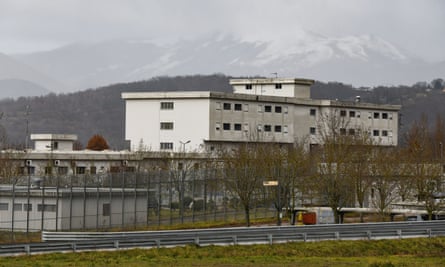 During the first hours in prison, the boss was calm and smiling, some witnesses said. Denaro had 30 years to nominate his successor, hide his money and make evidence of his illicit dealings disappear. For two days, investigators have been sifting through every inch of his hideouts in Campobello in search of confidential documents.
The police hope to find the "secret archive" of the Sicilian mafia's "boss of bosses" Totò Riina, who died in 2017. According to some mafia informers, the archive was stolen by Denaro and allegedly contains the secrets of the last 40 years of mafia killings.
The search for Denaro may be over, but the quest to uncover secrets has just begun.