How one woman's act of bravery exposed Met officer's abuse and police failures | UK news
When the Metropolitan police constable David Carrick was arrested for rape in October 2021 by detectives from the Hertfordshire force, his demeanour during the interview was unusual for a suspect facing a serious criminal accusation.
"He was quite charming, as if he was talking to his friends who were police officers; just having a chat. It did not seem like he was concerned," recalls Shilpa Shah, a lawyer from the Crown Prosecution Service, who built the case against him.
It would be revealed that accusations of abusive behaviour towards women were nothing new to Carrick. What was different this time, was that he would face justice. When arrested, his response was: "Not again."
It would take 20 years from his first known offence for him to be convicted, following an act of heroism by one of his victims. She told police Carrick had raped her – flashing his police warrant card to reassure her, and boasting of his proximity to the powerful, before attacking her.
That woman's act of bravery set off a chain reaction that led to Carrick's conviction, with a long prison sentence in prospect, and rocked Britain's largest police force and whatever public trust it retains after a series of scandals.
Campaign of terror
From no later than 2003, Carrick waged a campaign of terror against women who fell for his initial charms. Sometimes in London, but mostly in Hertfordshire, he was a prolific predator looking for victims, police say.
Unlike other serial abusers, he had a unique item in the "toolkit" he would use on his victims – his status as a police officer. He exploited it to put women at ease, perpetrate the abuse and then silence his victims.
Shah said: "It enabled him to gain the trust of the victims at the beginning. Because he did say: you'll be safe with me because I'm a police officer. And I think that that then enabled him to gain their trust and then get into relationships with them."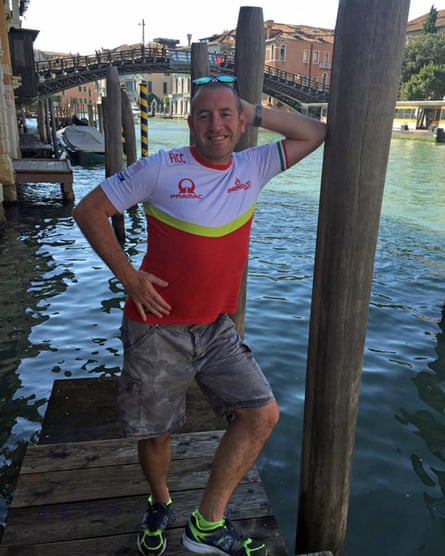 Shah said Carrick held a threat over women that if they complained, nobody would believe them. "They didn't feel they would be believed because they were going up against a police officer, who obviously people believe and trust."
DCI Iain Moor, who led the Hertfordshire police investigation, said it was "a common theme" among the victims that they feared complaining to police about attacks by a fellow officer.
On meeting a woman, Carrick started out being pleasant, Shah said. "He would be very charming. He would appear to be fun, loving, charming, charismatic, but he was very manipulative, very self-confident, almost to the point of being cocky, and he knew what he was doing."
It soon turned into a nightmare. Moor said of one victim's ordeal: "She reports being orally raped whilst in his shower after being dragged in by her hair, being whipped with a belt, suffocated during oral sex and sexually assaulted with sex toys."
His victims varied. Shah said: "A large number of these sexual offences were committed within three separate controlling and coercive relationships; others happened during one-off encounters. It didn't matter to Carrick who the victim was – a new girlfriend, a long-term partner … a school friend or a stranger – he would still abuse them."
He used dating sites such as Badoo and Tinder. After his arrest in October 2021, searches of his electronic devices revealed 40 searches for pornography containing "anal sex" and "rough anal sex", acts he later carried out on his victims.
Carrick would abuse women to hollow out their self esteem, telling them: "You're my slave. You're a whore."
The first rape charge against Carrick in October 2021 led other women to come forward. Soon detectives and prosecutors faced a sprawling case, with offending carried out over two decades.
What stood out was the common details of what the women suffered, Shah said. "There were striking similarities between what all the victims were saying, for example, that he would urinate in their mouth. Something … you wouldn't be able to make up and have a similar account to someone else that specific. He would force them to give him oral sex to the point where they would be gagging. Again, another similar fact between many of the complainants."
Moor added: "Over the years there were patterns to his offending … forbidding [the women] to speak with other men or even their own children.."
Shah said Carrick viciously controlled his victims, financially and in other ways. "He would say: 'You're not allowed to eat today. You can eat tomorrow,' for example, or: 'You can eat this much of a piece of apple at this time of day', that kind of behaviour of controlling how much they would eat. He would call them fat and lazy. He would tell them when they were allowed to sleep; when they were allowed to get up."
As well as more than 40 convictions for rape, the Met officer was also guilty of false imprisonment. Shah said: "A couple of [the women] he would lock in the understairs cupboard and not give them food; make them clean the house while they were naked." Moor added: "I've seen bigger dog kennels."
Police say they believe there may be more victims. No offences are recorded from 2009 to 2016, and Shah said that when the attacks resumed in 2017 they had intensified and, if possible, became more severe. Perhaps by coincidence, but perhaps not, because 2017 is the year Carrick got good news from his employer, the Met.
Despite complaints from women of which the Met was aware, and having cleared him to join the force in 2001, entrusted him to carry a gun and guard sensitive sites in the parliamentary and diplomatic protection command in 2009, the force re-vetted and passed Carrick again in 2017.
Met police errors
Unlike other scandals to hit the Met, Carrick's offending did not fall out of a clear blue sky. The Met has admitted that clue after clue fell into its lap about his abusive behaviour, with Carrick namedin a string of complaints received by it and other forces.
The assistant commissioner, Barbara Gray, said: "There was an escalation of abusive behaviours that should have been identified. I would not expect anyone with that pattern of behaviour to be in the Met today."
The fact remains it was only 18 months ago, in July 2021, after the murder of Sarah Everard, that Carrick faced an earlier claim of rape. He was arrested, but the Met did not view it as sufficiently serious to suspend him from duty. Gray declined to say that the Met bore some responsibility for leaving Carrick in his police job.
Colleagues knew him as "Bastard Dave". The Met insists the reference was not because of his treatment of women, but because his workmates thought he could be cruel and mean.
The Met has issued a list of the complaints received against Carrick from details gathered on police systems held by it and three other forces. In each report the woman did not wish to cooperate with an investigation, or one was not launched. The Met never joined the sizeable dots.
In 2000, a year before he joined the police, Carrick was alleged to have sent malicious communications to a partner who wanted to leave him, and also faced a claim of burglary. The next year, he passed vetting and joined the Met.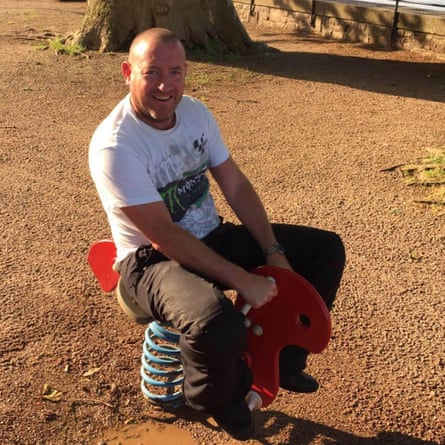 In 2002, he was accused of assaulting and harassing a former partner, which came during his probation period when he would have been easier to dismiss. Two sources told the Guardian the assault included a bite to the woman's shoulder. Two years later, there was a "domestic incident", the Met says.
By the time of the next incident, in 2009, Carrick was living in Stevenage, Hertfordshire, when the local force received a report of a domestic incident involving the former beat officer who had earned a coveted place in the parliamentary and diplomatic protection command. In 2016, he was a suspect in a Hampshire police investigation of alleged harassment. In 2017, police spoke to him after he was ejected from a Reading nightclub for being drunk.
By 2019, he was alleged to have grabbed a woman by the neck, and again no action was taken, with Hertfordshire police insisting the Met was told. In July 2021, he was arrested for rape. The victim came forward shortly after another Met officer admitted to the murder of Everard.
Her complaint led to Carrick being placed on restricted duties, rather than being suspended, and having his gun taken away. But she soon withdrew cooperation from the police investigation, and within weeks Carrick's gun was returned and restrictions were lifted. The woman was telling the truth and in December 2022 Carrick admitted attacks on her in a pre-trial hearing.
In the wake of Carrick's conviction, Gray said the force was reviewing every past claim of domestic abuse or sexual offence against Met officers and staff, and said the force was looking into about 1,000 of its 45,000 employees.
Gray said: "The duration and nature of Carrick's offending is unprecedented in policing. But regrettably he is not the only Met officer to have been charged with serious sexual offences in the recent past."
More to come
The scandal of David Carrick is the first of four chapters of intense pain for the Met that will play out between now and the summer. Met bosses fear that the cumulative result will be further damage of what is left of the Met's reputation, already suffering after a series of scandals, so severe that Dame Cressida Dick was ousted as commissioner, replaced by Sir Mark Rowley, who vowed to introduce sweeping changes.
The initial details of the Carrick case and the looming revelations of Met failings were enough to form part of the reason the London mayor, Sadiq Khan, decided to oust Dick in February 2022, the Guardian understands. The other chapters of pain for the Met include an upcoming criminal court case where legal restrictions currently apply.
Then Louise Casey's second report into the Met is due in March, and is expected to be as damning, if not more so, than the first report, which found huge failings in how the force investigates officers. It led Rowley to admit that hundreds of racist, misogynist and corrupt officers have been allowed to continue to serve in the Met.
Next, by the summer, the government-commissioned inquiry following the Everard murder is expected to publish the first of two reports. One police source said the findings from Dame Elish Angiolini could be as devastating and seismic as the 1999 Macpherson report, which castigated the Met especially, and policing generally, on their record on race after the murder of the black teenager Stephen Lawrence.
The Met says radical and rapid changes are under way, but altering the culture will take time. It has boosted its counter-corruption efforts and accepts it was too lax in the past.
Theforce's new leadership know it will be only a matter of weeks before fresh revelations about the force risk leading to a concerned public, along with the bulk of Met officers and the politicians who oversee it, saying "not again".