Italy's most-wanted mafia boss Matteo Messina Denaro arrested | Mafia
Matteo Messina Denaro, the last "godfather" of the Sicilian mafia and one of the world's most-wanted criminals, has been arrested in Palermo after 30 years on the run.
Denaro, 60, who has been in hiding since 1993, was apprehended in a private clinic in the Sicilian city.
The mobster was once considered a candidate to be the Sicilian mafia's boss of bosses, after the deaths of Bernardo Provenzano in 2016 and Salvatore Riina in 2017.
Nicknamed Diabolik or U Siccu (the skinny one), Denaro was born in Castelvetrano, Sicily, in 1962. His father was a powerful Cosa Nostra boss, and Denaro thrived in the family business, building an illicit multibillion euro empire in the waste, wind energy and retail sectors.
According to mafia informers and prosecutors, he holds the key to some of the most heinous crimes perpetrated by the Sicilian mafia, including the bomb attacks that killed the legendary anti-mafia magistrates Giovanni Falcone and Paolo Borsellino. In 2002, he was convicted and sentenced in absentia to life in jail for having personally killed or ordered the murder of dozens of people.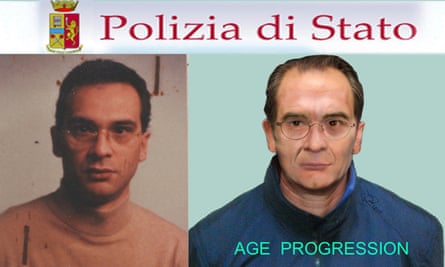 The mobster, who once infamously claimed, "I filled a cemetery, all by myself", has apparently kept up his luxurious lifestyle, thanks to several bankrollers who, according to prosecutors, include politicians and businessmen. He was known for wearing expensive suits, a Rolex and Ray-Ban sunglasses.
Investigators have long claimed that he was being shielded by powerful Freemasons in the Sicilian province of Trapani.
The quest to locate Denaro was complicated by the near complete absence of recent photographs. With only a few identity pictures taken in the late 1980s and early 1990s, the Italian authorities reconstructed his appearance digitally, using the latest computer technology and information provided by Mafia turncoats. Some informants revealed that the boss underwent facial plastic surgery to conceal his identity, while others stated he had had his fingerprints removed.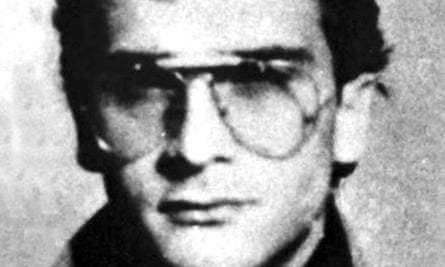 Over the years, dozens of people have been arrested in his place in cases of mistaken identity. In 2019, the Carabinieri military police raided a Sicilian hospital to arrest a man from Castelvetrano who was recovering in the neurology unit.
In September 2021, a 54-year-old Briton from Liverpool was cuffed while having a meal in a restaurant in The Hague in the Netherlands by heavily armed police who pulled a hood over his head and dragged him out in front of dozens of terrified customers. The arrest came after Italy allegedly asked the Dutch authorities for the execution of an international arrest warrant, believing that the man was Denaro. He was released a few days later.
Despite his powerful protection network, Denaro had become increasingly isolated in recent years, according to mafia informants. Year after year, Italian police investigators relentlessly seized his businesses and arrested over 100 of his confederates, including cousins, nephews and his sister. Little by little, Italian prosecutors scorched the earth around Denaro, cutting off all his contact with his family and his supporters who protected him in hiding.
In August 2021, the Italian public TV broadcaster Rai released a recording, dating back to March 1993, in which the voice of Denaro was identified for the first time during a trial in which he was called to testify before going into hiding. On 30 September that year, Italian police released a video from 2009 in which his face can be glimpsed from afar. In the clip, recorded from a closed circuit security camera on a gravel road in the province of Agrigento, in Sicily, two men can be seen in an SUV. According to investigators, the balding passenger with eyeglasses was Denaro.
But every time investigators seemed to get closer to their target, Denaro would once again fade away. Like a ghost, he would disappear and reappear around the world. Former mobsters claimed to have seen him in Spain, England, Germany and even in South America. Others said he had never left his stronghold in Castelvetrano, in the province of Trapani, where the name Matteo Messina Denaro continued to sow fear.
Now Denaro is no longer a free man, investigators will attempt to piece together his long period in hiding, including where he was sheltered and the network of people who protected him.