Rishi Sunak fined for not wearing seatbelt during Lancashire visit | Rishi Sunak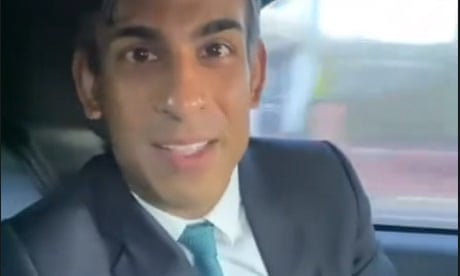 Rishi Sunak has been fined for not wearing a seatbelt in the back of a moving car while on a trip to northern England.
The prime minister was recording an Instagram video on Thursday during a visit to three towns to promote the government's levelling up agenda. The video, which shows Sunak turning in his seat to talk to the camera without a seatbelt on, has now been removed from the social media site.
Downing Street said the incident was a "brief error of judgement", but Lancashire Constabulary announced they were fining Sunak for the infraction.
The force said: "You will be aware that a video has been circulating on social media showing an individual failing to wear a seat belt while a passenger in a moving car in Lancashire.
"After looking into this matter, we have today issued a 42-year-old man from London with a conditional offer of fixed penalty."
More follows …