'Slap in the face': Tory seats gain more from £4bn levelling up fund, finds analysis | Conservatives
Tory seats have been awarded significantly more money per person from the government's £4bn levelling up fund than areas with similar levels of deprivation, a Guardian analysis has found.
The disclosure is bound to provoke further fury from some regional leaders, who on Thursday accused Rishi Sunak of offering "pre election bribes". Councils discovered that wealthy areas, including the prime minister's Richmond constituency, will benefit from the new £2.1bn pot of funding while many deprived areas will miss out.
MPs and council leaders called the handouts a "slap in the face" and a "disgraceful sham" after they were announced on Thursday.
Research by the Guardian found that the money allocated so far would disproportionately benefit people in Conservative seats. Voters in Tory seats got £19.47 more per head than those in similarly deprived non-Conservative constituencies in the latest round of funding.
Sunak was forced to defend the government's allocation of levelling up funds after announcing the 111 projects that will benefit a share of the £2.1bn on offer before the next general election. The winners included £50m for Eden Project North in Morecambe and £50m for a new rail line in Cardiff. However, the awards were met with anger and dismay from across the political spectrum after a number of deprived areas missed out.
Andy Street, the Conservative mayor of the West Midlands, decried the government's "begging bowl culture" and said he had pressed ministers for answers on why some of the region's poorest areas had lost out.
He added: "The centralised system of London civil servants making local decisions is flawed and I cannot understand why the levelling up funding money was not devolved for local decision-makers to decide on what is best for their areas."
A Guardian analysis found that Conservative marginal seats, those with majorities of fewer than 8,000 votes, have received 1.5 times the amount of funding per person than all other constituencies under the £4bn budget – £76 a head compared with £53 a head.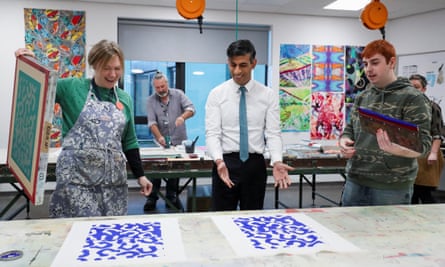 Constituencies that won under the Conservative landslide in 2019 – many of which will be vulnerable at the next general election – have been awarded almost twice as much per person as other seats.
Those constituencies, which include "red wall" areas such as Burnley, Workington and Blyth Valley, have received £90 a head under the levelling up fund compared with an average of £53 a head in all other seats.
When deprivation is taken into account there was no statistically significant difference in the per capita awards between marginal seats and others, or between 2019 gains and others. However, voters in Tory seats as a whole benefited from almost £20 more per head, after taking deprivation into account.
Instead of awarding money to areas based on levels of deprivation, the government says it takes into account other factors including value for money, deliverability, and whether the project fits with the priorities of the levelling up fund. That choice has had major implications for funding allocations.
Labour and SNP MPs who lost out voiced frustration at an urgent question in parliament on Thursday, saying Tory areas were having "mouths stuffed with gold" and saying the process "stinks" and was "grubby pork-barrel politics".
Council leaders questioned the government's approach after areas like Sefton in Merseyside, which includes some of the most deprived streets in the country, were not deemed to be of high need and had bids rejected.
Ian Maher, the Labour leader of Sefton council, described the process as "yet another slap in the face" and said the government's formula meant that areas like Bootle and Crosby have been assessed as having the same need as "places like the Royal Borough of Tunbridge Wells, Windsor where the royal family live, Cambridge and the City of London".
Kevin Bentley, the Conservative leader of Essex council, said the process of bidding was "timely and costly" and that evidence of deprivation should "speak for itself". "I would urge the government not to keep these ever-rounds of bidding going on because that takes time and resource, let the evidence speak for itself," he said.
Oliver Coppard, the Labour mayor of the Sheffield city region, said he was "angry and frustrated" after its bid for nearly £30m for transport was rejected. He added: "If you look at where the money has gone, it's certainly not gone to places like South Yorkshire which should be the focus of their levelling up agenda. It feels to me like a pre-election bribe. You can't level up a country by constant, endless competitions for small pots of money."
Labour MPs from Nottingham and Leeds have voiced particular anger that all bids from the cities have been rejected, three from Nottingham and six from Leeds. Two bids were also rejected in South Shields and four from Bradford, as well as all bids from Glasgow.
Labour's shadow communities minister, Alex Norris, said the allocation had sent levelling up backwards, calling it a "Hunger Games" approach to regional growth, saying there was "nothing for the cities of Birmingham, Nottingham and Stoke, and nothing for Stonehouse in Plymouth, which is a community in the bottom 0.2% for economic activity, but there is money for the prime minister's constituency and money for areas in the top quartile economically".
Other areas which lost out included two bids from Hull, two from Stockport and three from York.
Speaking on a visit to Morecambe, Sunak said the criteria for levelling up funding was "very transparent" and that the north of England had "disproportionately" benefited.
"I think around half the funding we have announced over the course of today, or both funds, has actually gone to places that are not controlled by Conservative MPs or councils," he said. "I don't think anyone can say it is being done on that basis, there's a completely objective, transparent criteria."
A government spokesperson said: "The levelling up fund is investing in infrastructure that improves every-day life across the UK, spreading opportunity to historically overlooked areas. All projects were subject to a rigorous assessment process under robust, fair and transparent rules, with no involvement of local MPs in the selection process.
"Successful bids are spread fairly across the UK, with about 45% of investment across both rounds allocated to areas held by opposition parties."