Ukrainian families vent frustration at struggle to find own homes in UK | Ukraine
Maria, 22, came to the UK from Ukraine in March last year shortly after the war broke out. She and her mother travelled using the Ukraine family scheme visa to stay with her aunt. But when her aunt was evicted, they became homeless. For five months, Maria and her mother have been living in temporary accommodation in south London.
"It's horrible actually, the corridors are so old and so dirty," Maria says. "The council haven't been very helpful. The room is so small and it's hard with two adults in one room."
Maria is hoping to find private accommodation, but it is unaffordable when living on universal credit. "You have to pay a deposit, and have a lot of savings but we don't have that right now," Maria adds.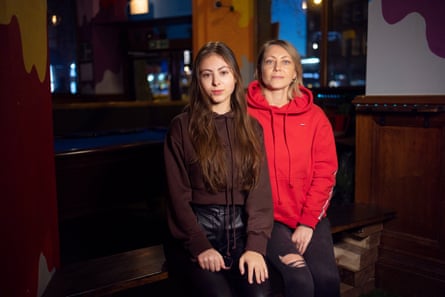 The position Maria finds herself in is one shared by many of the more than 150,000 Ukrainians who came to the UK under the sponsorship scheme or to stay with relatives. In August, it was reported that more than 50,000 Ukrainian refugees in the UK could be made homeless in 2023 as initial six-month placements with hosts end without further accommodation in place.
Anastasia Salnikova is the founder of the community interest group J&C Soul CIC, and has been supporting Ukrainian refugees as their sponsorship schemes come to an end. Difficulties in finding accommodation has been a recurring theme for Salnikova.
"The problems people are facing are that some are becoming homeless when the sponsorship agreement comes to an end," Salnikova says. "People are finding it so difficult to find private accommodation too. There are lots of single parents, or people on universal credit, and even those who have full-time jobs are struggling to find accommodation. So what is going to happen is that we are going to have lots more people facing homelessness as the scheme ends".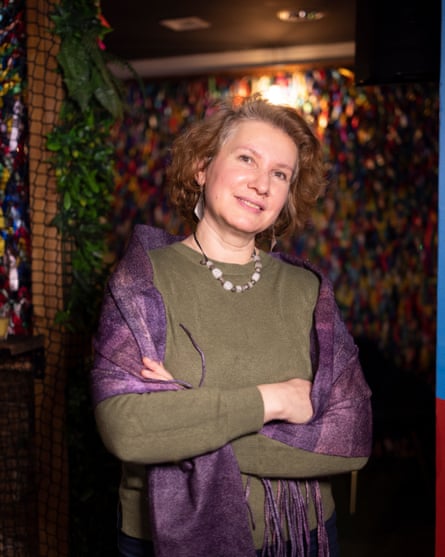 Despite having a relatively well-paying, full-time job as a chef, Oksana, who's a single parent to her 12-year-old son, is struggling to find a place to live once the sponsorship scheme comes to an end. Since December, Oksana has enquired after at least seven properties but hasn't been successful in finding somewhere for herself and her son to live.
"The scheme is coming to an end and I'm trying to find private accommodation, but even though I'm earning good money and have a good job in central London, I can't find accommodation because many places are too expensive or need a guarantor, which I don't have."
"My sponsor is well-connected, and has been helping me to find somewhere too. But even with all the connections we have, and having a good job, it's still a challenge," Oksana says. "And so for the people without, it's even harder".
Natalia Platonova and her partner, Andreyy Palatov, feel as if they're in limbo. Their current sponsorship is due to end in the next few months, and although there is the possibility that it may be extended, this hasn't been confirmed.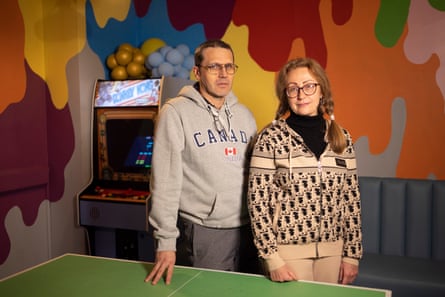 They are from Mariupol, which has been completely destroyed by bombing, so it is not an option for them to return. They want to build a life here.
"On one hand, we're extremely grateful that we're here and that we were able to escape and survive, our sponsors have been wonderful," the couple say, through an interpreter.
"No matter how wonderful our sponsors are, we want to be independent but we don't speak English and we're middle-aged. It's frustrating because we don't see the prospect of having our own private accommodation, not because we don't want to but because we don't speak English it's more difficult to find a job or a landlord who would rent to us," they add.
A spokesperson for the Department for Levelling Up, Housing and Communities said: "Homes for Ukraine has seen 112,000 Ukrainians welcomed to the UK, thanks to the generosity of sponsors.
"We've provided councils with extensive funding including an addition £150m to support Ukrainian guests move into their own homes, as well as £500m to acquire housing for those fleeing conflict.
"All Ukrainian arrivals can work or study and access benefits from day one and we have increased 'thank you' payments for sponsors to £500 a month once a guest has been here for a year."